Your Source for All Types of Dimensional Letter Signage
Contact Us Today for a No-Obligation Quote
Signage Letters: Providing Depth to Your Brand
Dimensional lettering signs are frequently used to give signage more depth. This lays the groundwork for a sign type that is very flexible. Also known as raised letters, they are solid, unlit letters or shapes of varying thickness applied to surfaces to create depth. They can be cast, moulded, or cut from various solid materials. They are usually referred to as acrylic letters, but can be made from other materials as well. They are extremely popular for custom business signs.

Both installed on their own and when combined with other sign structures, these plastic letters look fantastic. These signs can be the focal point of a sign program or used as an accent feature. When you need to draw attention to a particular area of the sign, dimensional letter signs are a fantastic sign solution.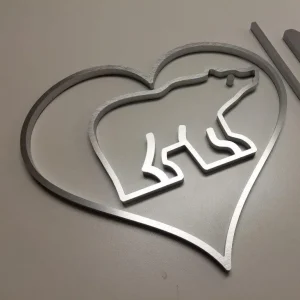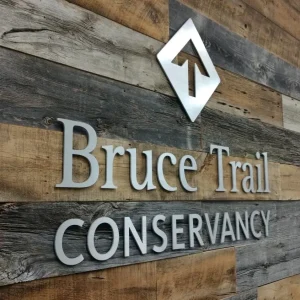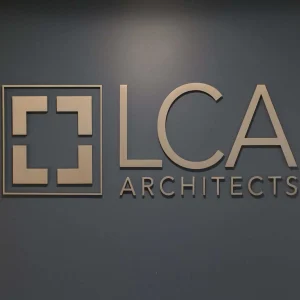 Elegant, affordable 3D Letter Signs
Dimensional letters offer what many business owners are looking for: versatility, durability and professionalism at many different price points.

We can attest that dimensional lettering is a smart choice for any business in Saskatoon. Whether you run a restaurant, hospital, boutique, office, church, bank, etc., our custom logo signs can be made to suit you. The signs we produce are specially designed to be highly visible so that they help expand your advertising reach. We use the latest materials so that once we install your dimensional letters, you won't have to keep worrying about them. You can expect them to look good for years. And if that's not enough, we have an entire team of signage specialists that can take care of sign maintenance for you.
Custom Acrylic Signs for Your Business: An Attractive and Cost Effective Choice
Use acrylic letters, otherwise known as plastic letters to give your office a polished makeover. Our signs have a high-end appearance and are the best choice for any office that wants to leave a lasting impression on visitors. Take your pick from a variety of colours, thicknesses and finishing options.. Every sign we make is personalised with your brand and messaging; we don't offer generic signs. Let our sign professionals make the perfect acrylic sign for your business.
Sign Letters Have Advantages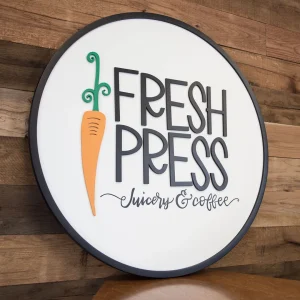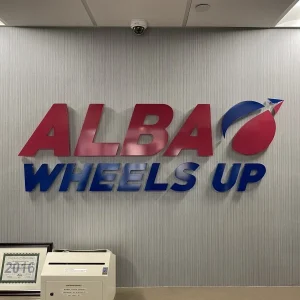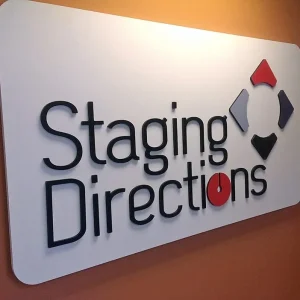 Appealing Storefront Signage
You can use dimensional letters for the sign in front of your business because of their striking appearance. They add a sophisticated air to your structure by giving it depth and texture. Versatility is another major benefit of three-dimensional letters. They can be attached in a variety of ways to the facade or to separate structures like monument signs, post and panel signs, etc. Channel letters are an alternate option to dimensional letters.

Our local sign company can install spotlights, halo lights, or backlighting to your 3D letters to make them visible at night, despite the fact that 3D letters themselves do not emit any light. When you work with us, your company will stand out and your message will be delivered with precision and consistency.
3D Letters FAQ
Your Preferred Custom Dimensional Signs Supplier
Saskatoon Sign Company carries the largest selection of dimensional sign letters in Saskatoon. Whether you are looking for the right outdoor business signs or indoor office signs, we are sure to have great custom dimensional signs to suit your taste and budgets. Give us a call or fill out the quote form today.