Your Source for All Types of Digital Display Signage
We know it's not just a sign, it's your business.
Dynamic Custom Digital Signs
Digital signs are used by many different businesses. Most notably, they are used in malls and large stores that have frequently changing products and brands in their advertising. This type of signage has been made affordable and practical by the low cost of digital TV panels. They can mostly be seen in banks, malls, retail stores, airports, etc.

What makes these digital signs different is that they are programmable and can respond to real time conditions where they are placed. Electronic signage, in contrast to traditional signage, is dynamic. This means it can be programmed to display images, graphics and hd videos based on the current needs of the business at any given time. Furthermore, digital signage engages your audience through active interaction and entertainment, making it a more effective tool of unlimited possibilities for communication.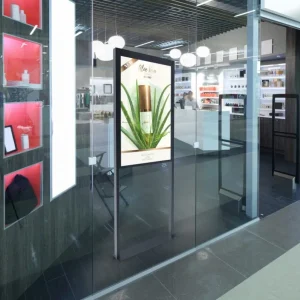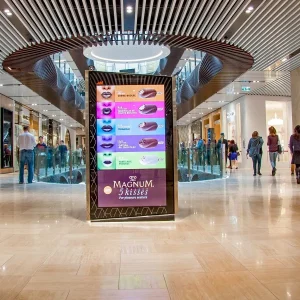 Digital Signage and Message Centres
Digital signs are an appealing way to provide information to your potential customers about seasonal products and services you offer, upcoming products, and your store information.

At Saskatoon Sign Company, we provide commercial-grade digital sign solutions in Saskatoon, including highly reliable software that changes your messages in just a few clicks, custom content displays, installation, and dedicated technical support. We are here to assist you regardless of the size, location, or goals of your digital signage display to make a lasting impression on your audience.

Digital signs are an appealing, dynamic way for any business today, regardless of industry, to promote their brand personality, products and services, inform the public of seasonal events, sales, and promotions, and much more.

Restaurants can use digital menu boards to streamline and improve their point-of-purchase marketing, drive sales, and improve customer experience. Digital signage players and displays allow gas stations to easily update gas prices, tobacco or refreshment products, and other information in order to increase customer foot traffic and improve their bottom line. Even small businesses can benefit from these eye-catching displays. As the weather and seasons change, digital displays can assist you in promoting the products your customers require to make their lives easier, particularly during cold and flu season.

Indoor and Outdoor Digital Signage
Digital billboards are highly effective marketing tools that are used in a variety of industries and settings, both indoor and outdoor. It is a more modern and visually appealing method of engaging the right audience. Retailers use the most visible and eye-catching signage for promotional purposes within their stores, conferences, hallways, and hotel rooms. However, digital signage can also be used in public areas such as streets, parks, stadiums, and arenas. Other organizations use signage to communicate with employees and visitors, as well as to conduct training through branded channels. Simply put, wherever you need to reach an audience, digital signage can help you do so more effectively.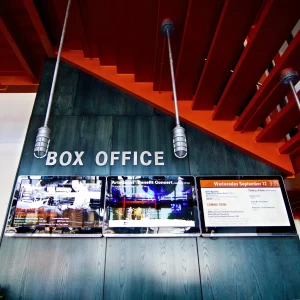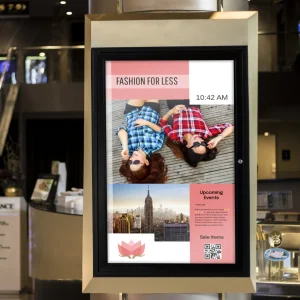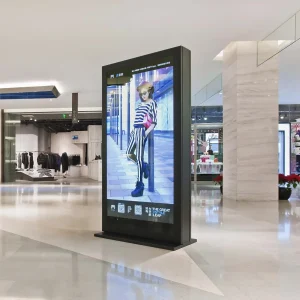 Costs of Digital Signage
The cost of digital signage will vary depending on the complexity of the setup as well as the type of hardware and software needed to meet your specific needs and objectives. As a result, there is no set price; you only pay for what you require. We see any money spent on signs as an investment, providing payoffs far into the future. If you want to get an idea of what to expect, talk to our experts today about your specific needs and goals, and we will provide you with a quote.
Get the Right Digital Signage Solution for Your Needs.
Saskatoon Sign Company can assist you to create dynamic digital signs from the ground up. Permits are another factor to consider when considering digital signage. We can also assist you in other services like obtaining the appropriate signage permit for your area. We also offer other signs like lit letters, channel signs and led light signs. Call us today to set up a free consultation to get the best signage for your business's needs and marketing needs.